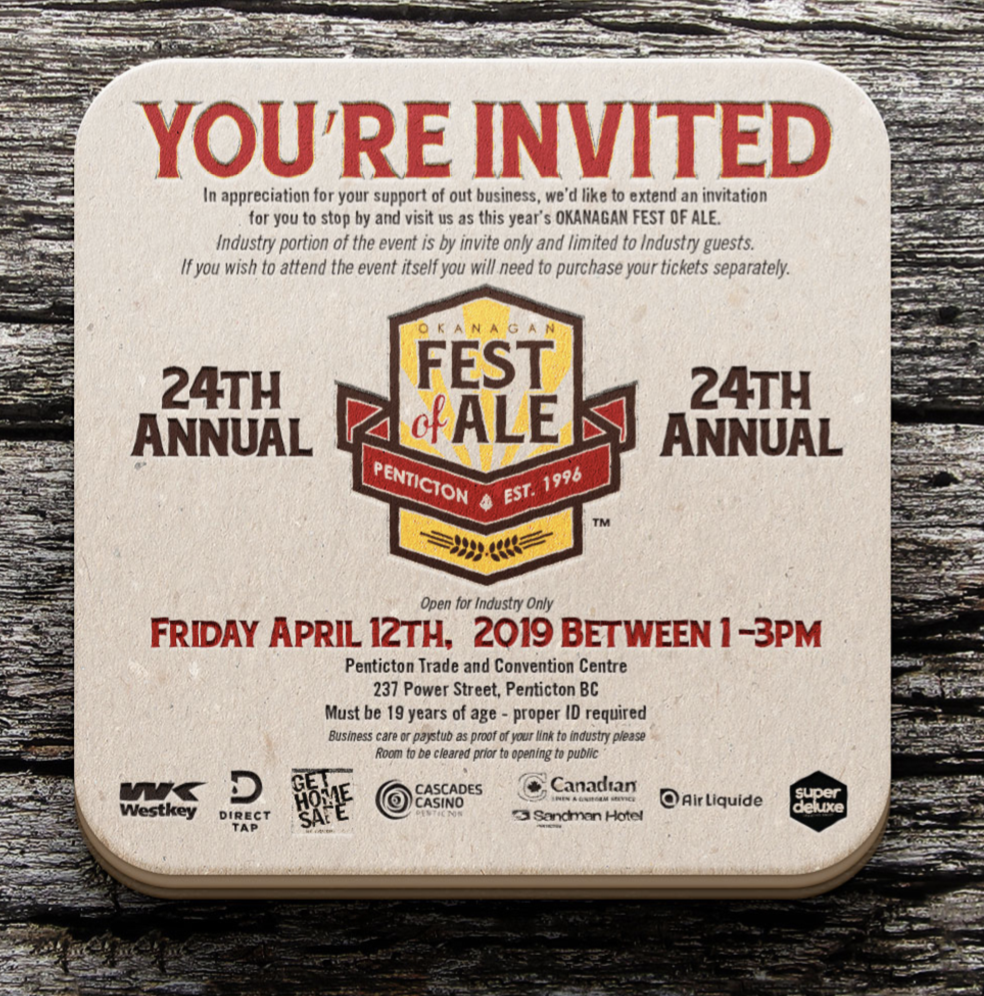 If you'd like to attend the Industry portion of the Okanagan Fest of Ale, please complete and submit this form and we will add you to our guest list. Please ensure you bring your proof of your link to industry with you (ie. business card or pay stub).
All Industry guests must leave the building at 3pm on Friday. Industry guests wishing to stay and attend the event later on Friday must purchase tickets to do so and will be welcomed in at 4 pm. Tickets to the event will be available for sale onsite, subject to availability.  Tickets have been selling well & we encourage you to purchase yours in advance as not to be disappointed!
Sorry. This form is no longer available.