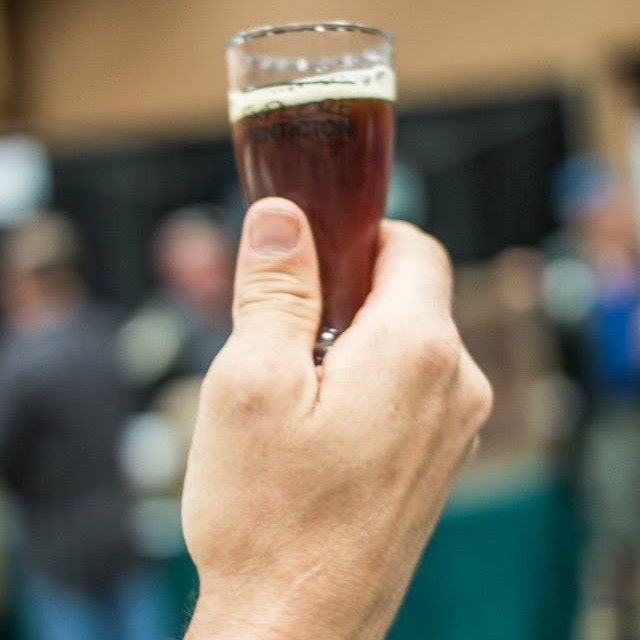 Cheers to the Volunteers
Volunteer to have a great time at this year's Okanagan Fest of Ale. Not only is the Fest of Ale one of Penticton's foremost events to attend, it is also one of the most popular events for volunteers. With its lively fun atmosphere and the net proceeds donated back into the community, it's a win win for everyone involved.
Event Ambassadors:
Event ambassadors will work as a team to enhance both the patron and participant experience. Ambassadors must be willing to assist as required to ensure guests and vendors are well informed and well looked after. Duties may include assisting at vendor booths, acting as a liaison to the entertainers, general oversight of the event floor, and assisting with end of the day duties.  Serving it Right Certification is an asset.
Shifts Available: Friday 3:45 – 9:30 
Saturday 1:00 – 5:00 or 3:00 – 7:00
Survey Takers:
The Okanagan Fest of Ale is committed to ensuring the highest level of guest satisfaction and guest feedback plays an important role is shaping the event. Survey takers must be prepared to actively engage guests in a short survey onsite.
Shifts Available: Friday  5:00 – 9:30;
Saturday 1:00 – 5:00
Floor Operations:
Distribution of kegs, ice, water, sample pail delivery and removal (requires lifting)
Shifts Available: Friday 1:30 – 6:00 Or 5:30 – 10:00;
Saturday 10:00 – 3:00 Or 2:30 – 7:00
Volunteer Services: ***These positions have been filled
Assist with Volunteer sign in T-shirt & glass distribution.
Shifts Available: Friday 12:00 – 4:00, Friday 3:00 – 7:00 Or Friday 5:30 – 9:30;  
Saturday 10:00 – 2:00 or 2:00 – 7:00
Pre-Event Set-up:
Assist in the Back End with site set up including the loading in and delivery of kegs and ice and the distribution water jugs, pails to vendors (requires lifting). Front end duties include set up of the main entrance, hanging signage and onsite displays.
Shift Available: Friday 9:00 – 2:00
If you have pre-arranged to assist in a role not listed above, please select OTHER on the registration and use the notes section on the volunteer registration form to provide details of your pre-arranged role.