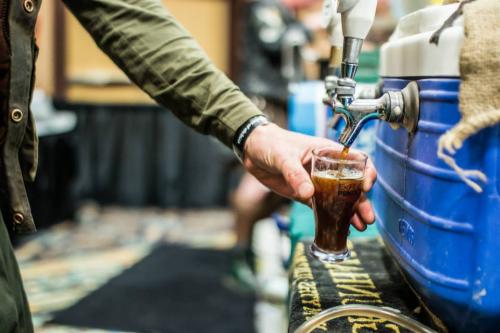 Okanagan Fest of Ale 2016
J
oin 50 craft brewers and 5000+ craft brew enthusiasts in the lakeside resort city of Penticton, BC, April 8 & 9 to celebrate the best in craft beer and cider from around BC and beyond. Often regarded as an event before its time, the Okanagan Fest of Ale is now in its 21st year and continues to be one of the most popular craft beer & cider consumer tasting events in the Pacific Northwest.
Explore What's in Store at this years event! Check out our website to find details on participating breweries, food vendors and entertainers lined up for 2016 then make plans to Sip, Savour and Celebrate with us at this year's Fest of Ale.
Single day admission $29, Weekend pass only $47
Ticket & Accommodation packages starting at $69 per person
EVENT TICKETS
TICKETS & ACCOMMODATIONS
RELATED EVENTS AROUND TOWN
Event Summary
Since 1996, The Okanagan Fest of Ale has been bringing together craft beer lovers and craft brewers to celebrate the almighty ale! Early every April, Penticton is host to one of the largest and longest running annual beer festivals in the Pacific Northwest. This two-day event features great entertainment, fabulous food and the opportunity to sample a diverse array of quality crafted beverages. Operating as a non-profit society, organizers are committed to support and promote the growing world of quality brewery products, local tourism and local charitable organizations. Since its inception, $537,660 in net proceeds has been gifted back to qualifying registered charities.