Join 60+ craft brewers and 5000+ craft beer enthusiasts at one of the largest and longest running beer festivals in the Pacific Northwest. This 2-day festival features 175+ quality crafted brews, ciders and cask ales for tasting, fabulous food and great live entertainment in a unique indoor/outdoor venue. The festival takes place in the heart of beautiful Penticton, BC, and has been an annual "must attend event" for patrons and participants alike for over 20 years!
The stage has been set for the 2017 event with a stellar line up of 62 craft brewers from BC and beyond, 16 of which are new to the event and 6 of which will be offering estate gown and produced ciders. We've lined up 12 fabulous food vendors, many of which will be offering a craft inspired twist on their dish along with an diverse and eclectic mix of performers each with a unique flavour of their own
Sip, Stay and Celebrate in Penticton at the 22nd annual Okanagan Fest of Ale – April 7 & 8, 2017
In partnership with our local hoteliers we are pleased to offer specially priced hotel accommodation + ticket packages for the 2017 Event.
Pricing is subject to availability – don't be disappointed, Book your Fest of Ale Getaway Today!

Sip & Stay

1 Nights Stay &
2 Single DayTickets
from $134/couple
_________________
2 Nights Stay &
2 Weekend Passes
from $ 249/couple
Sandman Hotel
939 Burnaby Ave. W.
Penticton BC
_________________________
Call 1.250.493.7151 or
1.800.SANDMAN today
and quote
Group #287098
to book your craft brew get away
*prices do not include tax
Visit Sandman Penticton website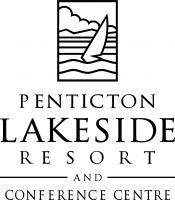 Sip & Stay
1 Nights Stay &
2 Single DayTickets
from $139/couple
_________________
2 Nights Stay &
2 Weekend Passes
from $/couple
Penticton Lakeside Resort & Convention Centre
Lakeshore Drive
Penticton BC
_________________________
Click the link below to book your Fest of Ale Getaway
*prices do not include tax
Book Your Stay at the Penticton Lakeside
Sip & Stay

1 Nights Stay
& 2 Single Day
Fest of Ale Tickets
____________________
From $167/couple
Includes Breakfast &
a 650mL Bad Tattoo Bomber
Ramada Penticton
1050 Eckhardt Ave West
Penticton BC
_______________
Call 1.250.492.8926
or email reservations@pentictonramada.com today and quote Fest of Ale to book your craft brew get away
*prices advertised do not include tax
Visit Ramada Penticton website